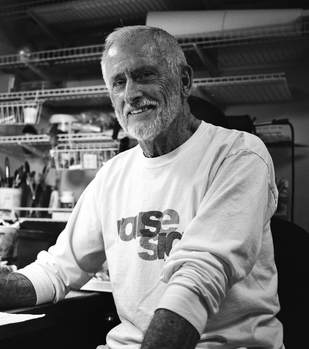 Charles Rouse has been painting Watercolors for more than forty years. 

In his early career as a self-employed commercial designer, he became intrigued with

watercolor. His education in both commercial and fine art allowed for great latitude in


his early business career and later as a College Art Instructor, until early retirement.

Today, Charles continues his own artistic path. He constantly experiments and

continues to perfect his own techniques creating an alternate reality with paint and paper.

His love of travel and photography has inspired him to record what he sees and feels through this wonderful media of watercolor.
Charles's works have been shown in numerous national shows and has won many awards for his paintings. Some

of his signature memberships include, American Watercolor Society, California Watercolor Association, National

Watercolor Society, San Diego Watercolor Society, Transparent Watercolor Society, Watercolor West, and the

Western Federation Watercolor Society.

Charles continues to maintain a growing presence in the art world as he is a favorite juror and art demonstrator.






---